Our Stock of the Week is Uber Technologies (UBER). UBER operates a well-known ride-sharing business and also provides food delivery and other services. It recently announced a deal with Domino's Pizza to handle deliveries on its platform.
Several analysts have recently raised their targets for UBER in front of earnings that are due on the morning of August 1. The company is expecting flat eps, but it is expecting eps of $0.66 for 2023 and an increase of 120% to $1.44 in 2024.
There are 31 analysts with coverage. The average price target is $53, with a high of $75 and a low of $43, which is close to the current price.
Evercore ISI added UBER to its Top Outperform list on July 11 and stated that it has the strongest top-line growth outlook in the sector and has a series of potential value catalysts.
We have a position in UBER and will be looking to accumulate further on pullbacks toward support in front of its earnings on August 1. As always, we will not chase strength on Monday but will be looking to trade the stock aggressively as it develops.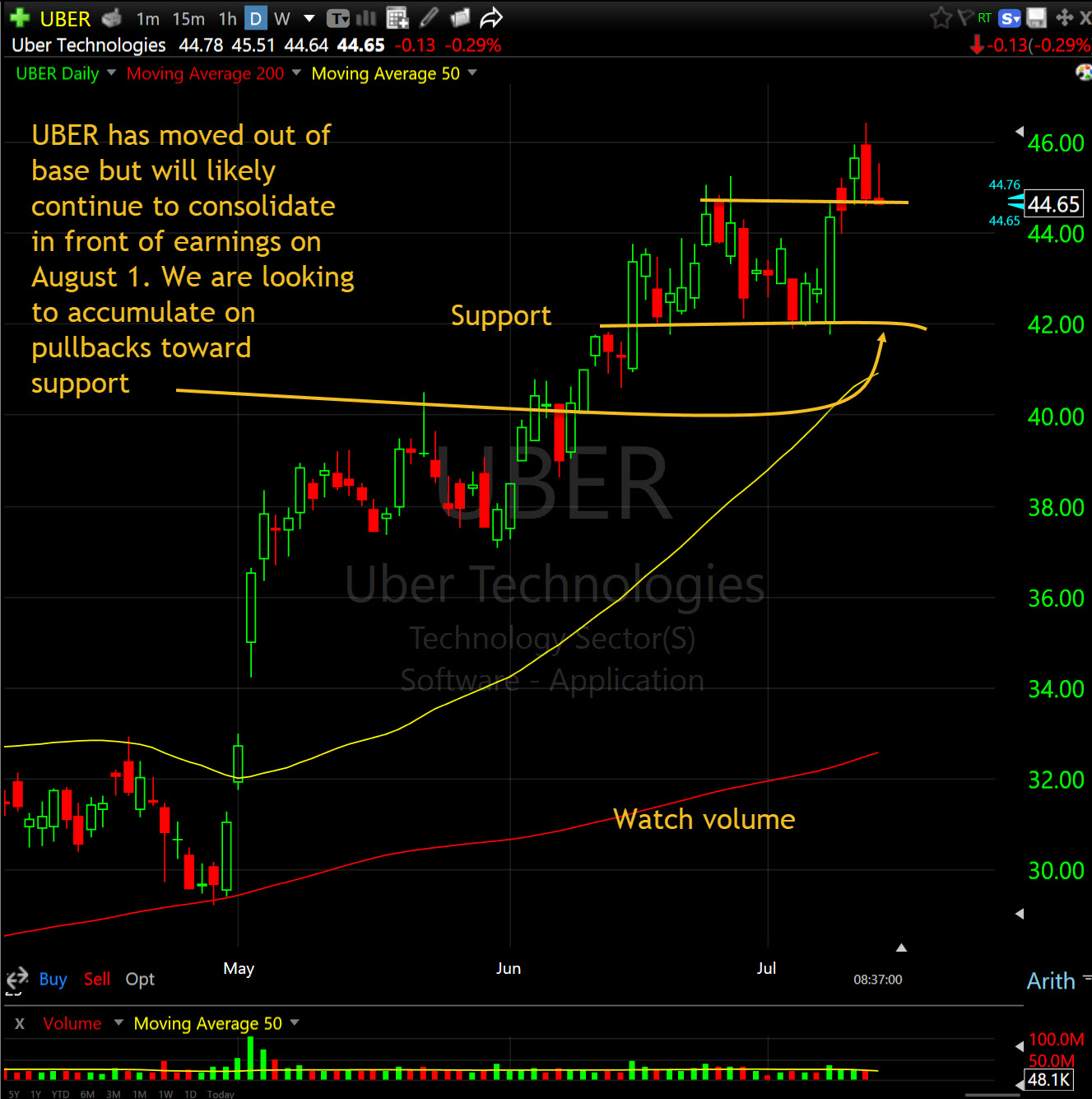 This post is for educational purposes only! This is not advice or a recommendation. We do not give investment advice. Do not act on this post. Do not buy, sell, or trade the stocks mentioned herein. We WILL actively trade this stock differently than discussed herein. We will sell into strength and buy or sell anytime for any reason. We will actively trade into any unusual activity. At the time of this post, principals, employees, and affiliates of Shark Investing, Inc. and/or principals, clients, employees, and affiliates of Hammerhead Financial Strategies, LLC, directly or indirectly, controlled investment and/or trading accounts containing positions in UBER.. To accommodate the objectives of these investing and/or trading accounts, the trading in these shares will be contrary to and/or inconsistent with the information contained in this posting.