Our Stock of the Week Lantheus Holdings, Inc. (LNTH). Lantheus develops, manufactures, and commercializes diagnostic and therapeutic products that assist clinicians in the diagnosis and treatment of heart, cancer, and other diseases worldwide. It has a variety of products such as Definity, which is a microbubble ultrasound enhancing agent used in ultrasound exams of the heart; TechneLite, a technetium generator for nuclear medicine; Xenon-133 to assess pulmonary function; Neurolite to identify the area within the brain where blood flow has been blocked or reduced due to stroke as well as numerous other products.
What is most impressive is the dramatic revenue and eps growth. In the first quarter of 2022, revenues grew 126%, and eps jumped from $0.05 last year to $0.97 this year. The current estimate for 2022 is $3.03, which is an increase of 518%. A further increase of 13% in 2023 to $3.41 is expected.
Four analysts have a BUY rating on the stock with an average target price of $86 and a high of $100 from SVB Securities.
The stock has extremely good relative strength and is a little technically extended. We will be looking for entries on pullbacks and consolidations. As always, we would not chase entry at the start of the week.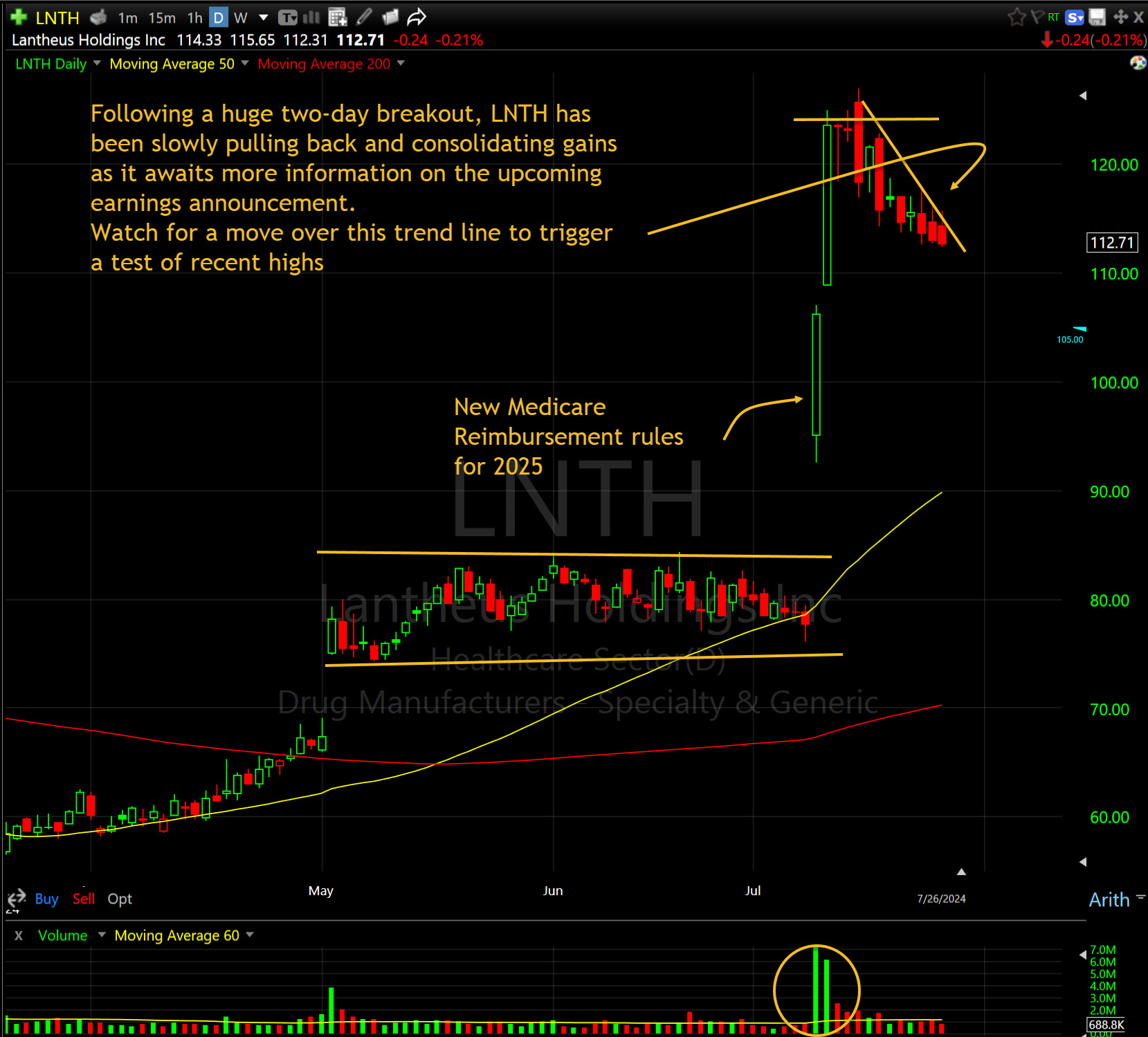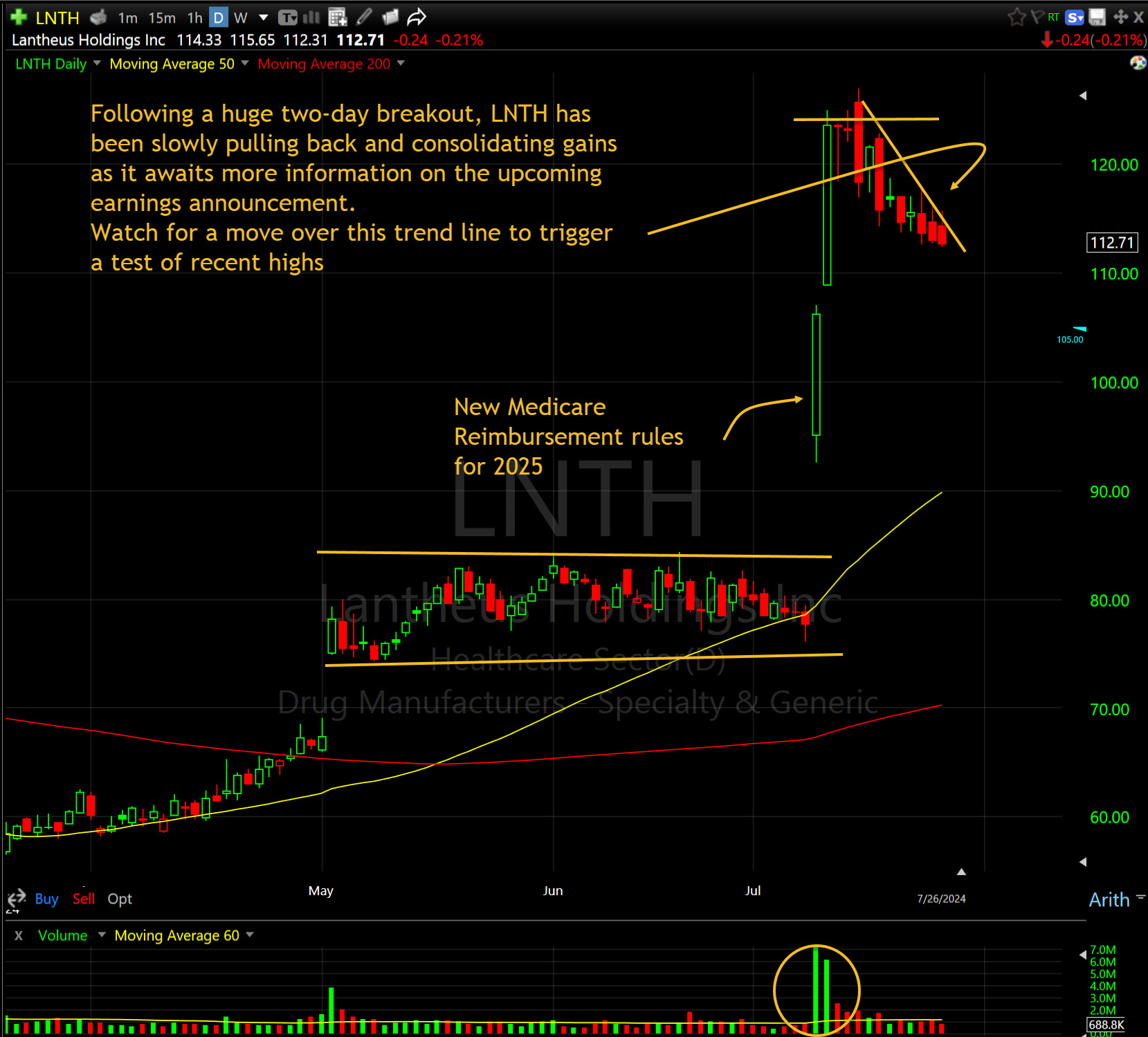 This post is for educational purposes only! This is not advice or a recommendation. We do not give investment advice. Do not act on this post. Do not buy, sell, or trade the stocks mentioned herein. We WILL actively trade this stock differently than discussed herein. We will sell into strength and will buy or sell at any time for any reason. We will actively trade into any unusual activity. At the time of this post, principals, employees, and affiliates of Shark Investing, Inc. and/or principals, clients, employees, and affiliates of Hammerhead Financial Strategies, LLC, directly or indirectly, controlled investment and/or trading accounts containing no positions in LNTH. To accommodate the objectives of these investing and/or trading accounts, the trading in these shares will be contrary to and/or inconsistent with the information contained in this posting.